I have been meaning to get around to this for awhile. I have put 4000 miles on my Burgman 400 since I bought it with 14,000 miles on it last September. Its hard to say what I paid for it as I traded a 73 VW I had resurrected for it. The guy was asking $2750 for it and I had my VW for sale for $2800 which I assumed would cover my next bike. I had about $1200 in the VW so I was pretty happy with the deal.
l did the complete 14,500 mile service when I first got it and the service including the belt cost about $100. The valves looked like they would be easy but they are buried in about an hours worth of plastic. I installed 18g DP Sliders but unfortunately as is sometimes the case for Burgmans they didn't work out and even when they were working I'm not sure they were much better than stock. So that brings me to the CVT despite what you may think the 400 has a standard CVT. The belt change was easy and not much different than a GY6 150. Final drive oil same thing. I got to replace both tires right away too. The rear was done and the front was ran with incorrect pressure and cupped. Wheel removal was pretty easy. All in all I have had my hands on just about every bit of the bike and its all in very good shape.
Ok the ride, after all that's all that matters right? The bike is smooth. In everything it does. Acceleration is brisk with no hesitation it revs to 5000 or so and stays there until you hit 50 then it will start to climb. It gets to 50 pretty fast faster than nearly all cars. It continues to 70 just as fast and the next 15 mph take a bit longer. I haven't had it much faster than that and only hit 90 on the interstate once. It is rock solid at all speeds. In corners it feels more like a motorcycle than you would think with the smallish wheels.
The seating position is comfortable and feels quite natural. The seat is comfortable and never leaves me wanting. Once I got the suspension dialed in I have had no complaints. The ride for me gets a 10 out of 10.
Storage is cavernous I got all of out Thanksgiving mean including a 26 lb bird under the seat. All the little cubbies up front are cool too as is the charging point hiding in the glove box. I have thought about a top case but not sure what I would put in there. So storage 10 out of 10
I do have one complaint. The engine vaporizes oil not a lot just about 1/4 of a qt every 1000 miles less if I keep it under 70. It is a common 400 issue there is an problem with the crankcase vent that doesn't properly collect oil vapor at high speed. Its a minor issue for me.
As to be expected the Speedo is off about 6%.
I must add, the bike is beautiful. Every time I look at it I am glad I bought it. All in all it a fine machine.
I will update this as time goes on.
Gratuitous pics for the non readers...
The turkey in case you were not a believer...
I went to the store after that and picked up the rest
The Opera
Camel Rock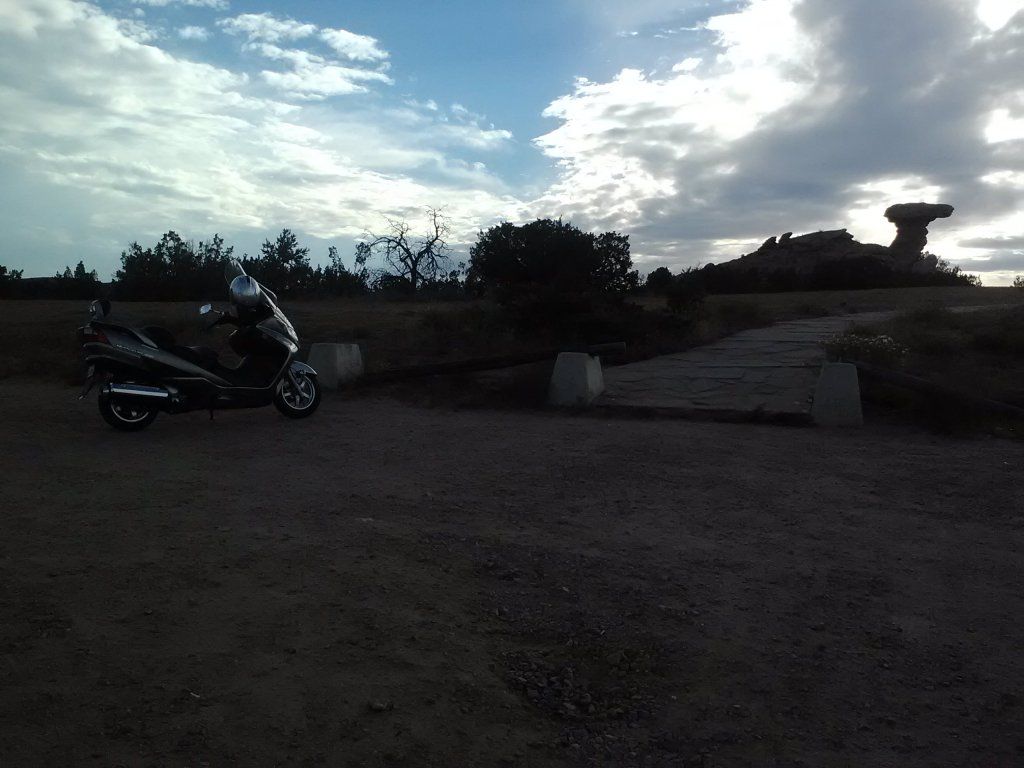 Taos (ish)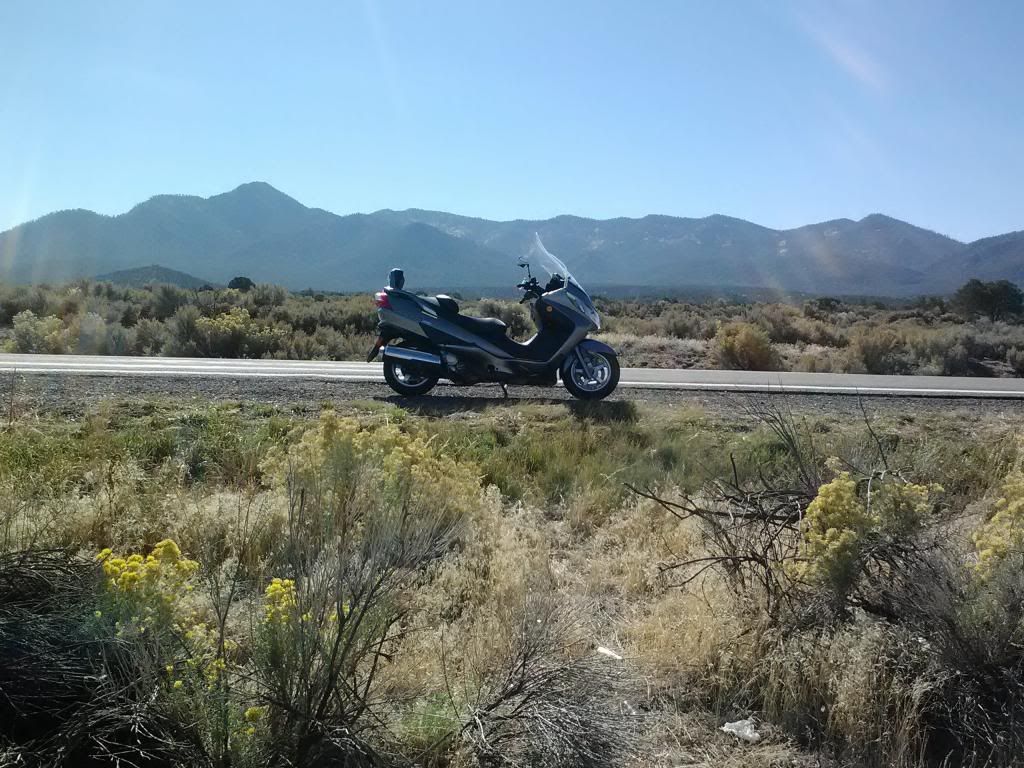 Ready for the ride
Snow
Pretty!
Ok enough for now. I like to take pictures of her there is basically nothing that doesn't look better with a Burgman in front of it...